IFC # 6 Champion 2009-10, IFC # 1 Super Cup winner 200
Staff member
13 and 2002
38,905
25,786
113
51
Macau: Capture of tycoon shakes world's largest gambling hub
The "gambling capital" has the highest amount of gambling revenue in the world.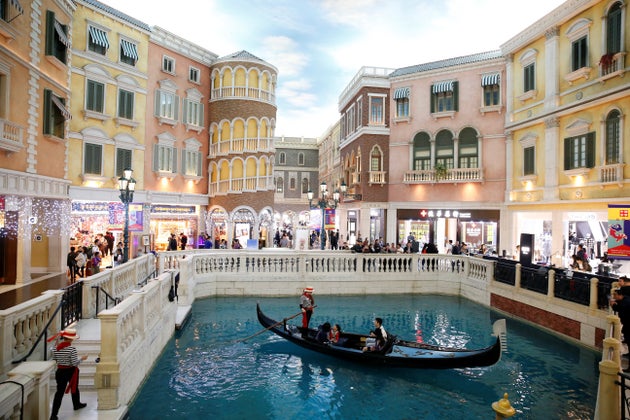 JASON LEE VIA REUTERSPeople take a gondola ride inside the shopping mall of the Venetian Macao hotel and casino in Macau, China December 19, 2019, on the eve of the 20th anniversary of the former Portuguese colony's return to China. REUTERS / Jason Lee
The arrest of the "Macao" tycoon is expected to shrink operations at the world's largest gambling hub, with authorities in China reiterating their intention to crack down on what they see as a dangerous outflow of capital from the mainland.
Alvin Chaw, CEO of Suncity Group Holdings Ltd, is the founder of Macau's largest gambling business. He was arrested on Sunday (November 28, 2021) by Macau authorities and charged with cross-border gambling. An arrest warrant has also been issued in China.
Macau: History like a fairy tale

Gambling in Macau has been legal since the 1850s, when the Portuguese government legalized activity in its then-autonomous colony. Since then, Macau has become known worldwide as the "World Gambling Capital" or the "Monte Carlo of the East".
Gambling tourism is Macau's largest source of revenue, accounting for about 50% of the economy. The visitors are mostly Chinese nationals from mainland China and Hong Kong. With the influx of major foreign casinos from Las Vegas and Australia, Macau overtook the Las Vegas area in gambling revenue in 2007.
Until the introduction of Western-style casino games in the 20th century, only Chinese games were played, with Fan-Tan being the most popular. In general, gambling in Macau can be divided into four categories: casino games, greyhounds, sports betting and lotteries. Macau is not currently licensed to operate online gambling.
As Macao is a special administrative region, like Hong Kong, it is the only place in China where casinos are legal and the business has grown at an astonishing rate since 2001, when the government ended the Hong Kong billionaire's four-decade gambling monopoly. Kong, Stanley Ho.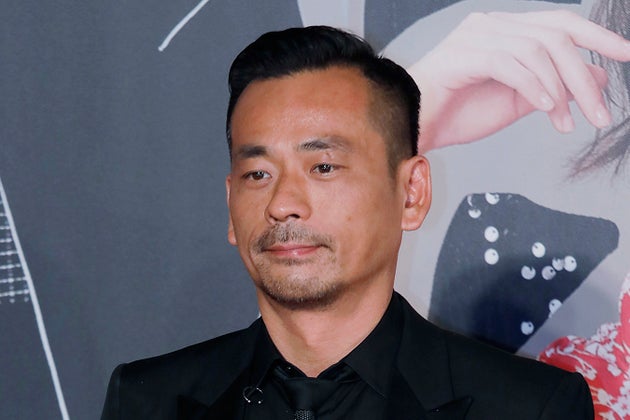 VIA ASSOCIATED PRESSO Alvin Chau, President and CEO of Suncity Group, here in his majesty ... On the red carpet in Hong Kong in April 2015. (AP Photo / Vincent Yu)
China against gambling
Analysts say his arrest heralds a new era of zero tolerance for promoting gambling in China, where all forms of gambling are illegal.
The targeting of the strong man of the Suncity group has direct consequences for the marketing of the casino, which promotes gambling in Macau to customers in mainland China.
"After that, they now know that the decision of the players to come to Macau, to promote gambling in China, even if it is a phone call to China, could put them in the spotlight."
, said Ben Lee, founder of Macao Gaming Consulting, IGamiX.
The Bloomberg News reported on Tuesday (November 30, 202) that the Suncity Group will close all its VIP Macau casinos from December 1 and stop paying salaries to at least a third of its staff in Macau. Suncity did not respond to a request for comment.
Any padlock would hurt Macau's troubled economy, according to IGamiX's Ben Lee.
"Thousands of job losses will be a huge deal for Macau"
, he said.
Cross-border cash flow from gambling has long angered the Chinese government, and Macao authorities have said their investigation has been ongoing for two years.
Carlo Lombo, a Macau-based gambling adviser, said the crackdown - which comes amid widespread Beijing regulatory intervention to curb a number of sectors - was only a matter of time after China decided in July last year that cross-border capital flows due to gambling were
national security risk.
Mao Segming, a Chinese public prosecutor, told a news conference on Monday that some overseas casinos and online gambling sites were targeting customers mainly on the mainland, undermining China's "financial security".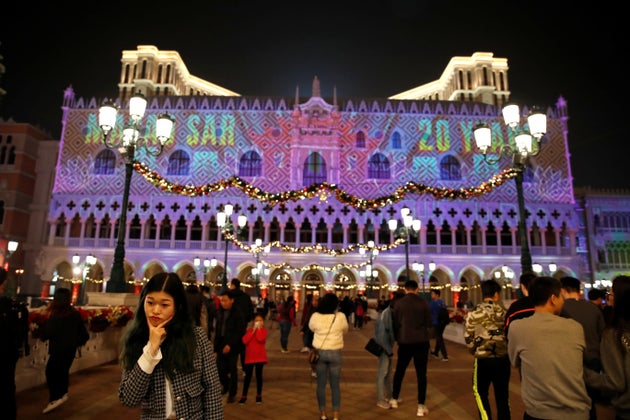 JASON LEE VIA REUTERSThe famous Venetian Macao casino in Macau. It has 3.400 slot machines, 800 gambling tables and 3.000 suites for rich, lucky players! REUTERS / Jason Lee
Chased tycoon
According to some estimates, Chao's gambling activities represent approximately
a quarter of gambling revenue
in the city known as "Las Vegas of Asia".
Damage to them means a further drop in profits for casino operators, who have already been shaken by the onset of the pandemic as China's quarantine requirements have made it very costly for most tourists on the mainland to travel to Macau.
Macau raised 4,4 billion patacas ($ 550 million) in gambling revenue in October, down 40 percent from a year earlier.
US Macau-listed casinos also fell in the last two days, with shares of MGM China down 15%, Wynn Macau down 11% and Sands China down 9%.
Macau authorities accuse Chao and 10 other businessmen of using the former Portuguese colony as a base for an illegal
"Live online betting platform"
in the Philippines, also attracting customers from mainland China.
Authorities in the eastern Chinese city of Wenzhou have accused Chao in particular of setting up a network of agents to help citizens engage in offshore and cross-border gambling activities and to set up a company that helps players make cross-border transfers.
The Suncity group announced that Chao, who is managing director and chairman, was planning to resign.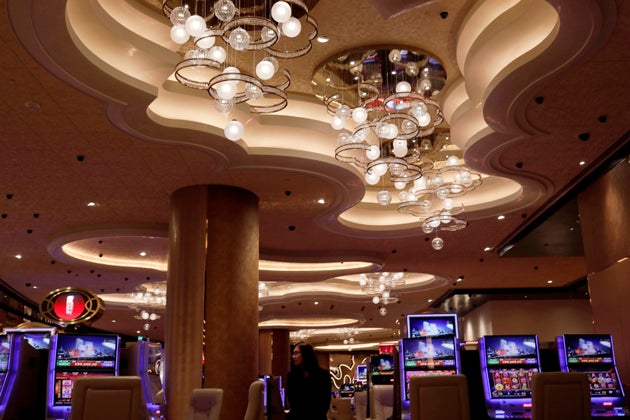 VIA ASSOCIATED PRESS "Slots" at the MGM Cotai Resort casino in Macau. February 13, 2018. (AP Photo / Vincent Yu)
The company's share plunged 48% on Tuesday, to a record low, after being suspended from trading a day earlier, with a valuation of HK $ 880 million ($ 113 million). Suncity said its activities would not be affected if it ceased to have Chau's personal support.
Part of the research in Macau includes the Russian resort of Tigre de Cristal, which is located near the northeastern border of China and is controlled by Summit Ascent Holdings, which in turn has Suncity as its major shareholder. Shares of Summit Ascent fell 63%.
The Suncity group said media allegations that Tigre de Cristal was involved in cross-border gambling because it had attracted customers to mainland China were untrue.
It was not possible to contact Chao himself, as the Suncity strongman did not respond to requests for comment from Reuters.
SOURCE: huffingtonpost.gr
Last edited: