IFC # 6 Champion 2009-10, IFC # 1 Super Cup winner 200
Staff member
13 and 2002
37,606
23,857
113
48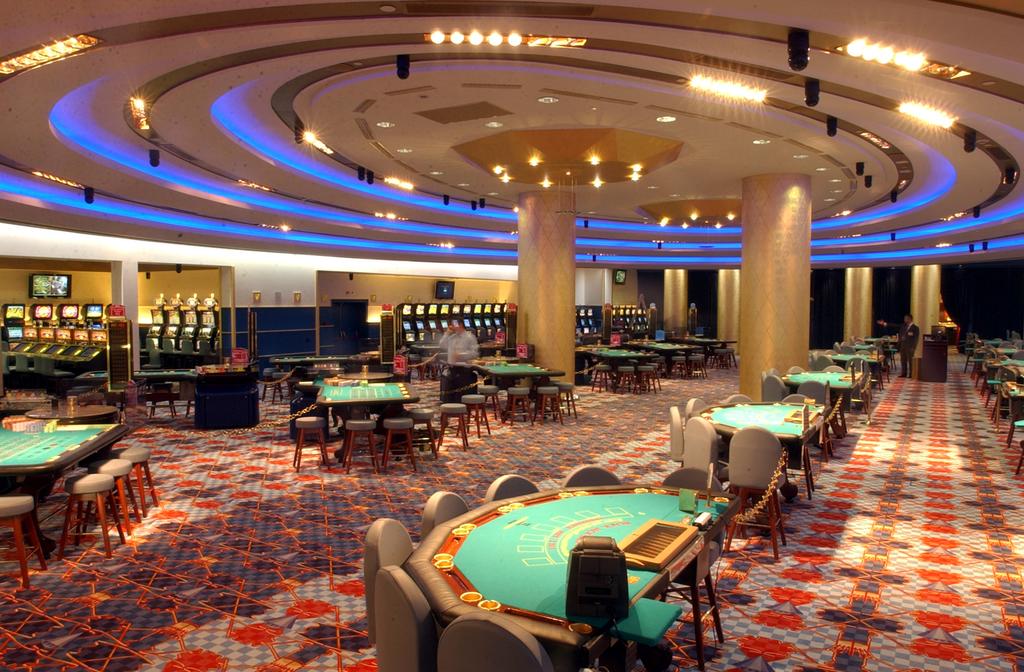 The Greek government has been closely involved in the past two years with the issue of gambling legislation.
Besides, she has made some commitments to her others. One of this is the creation of the casino in Elliniko. Of course, everything needs to be clarified and placed on strong and solid bases. The aim is to provide the players with the right services while simultaneously fighting illegal gambling. This will provide players with security, a responsible and responsible game. Besides, there are now many legitimate betting and online casinos, such as Bwin, who also want to get a permanent license. In addition, settlement will bring many revenues to the state. This will be done not only through direct taxation but also indirect taxation. Jobs, property rental, insurance contributions and many other areas.
New amendment. The role of Tsakalotos
Finance Minister Euclid Tsakalotos has personally addressed this issue. An amendment has therefore been tabled to the Parliament, which sets out the terms and conditions for conducting competition tenders. Through it, it changes all the existing legislation on minimum standards to open a casino and not only. It also provides for the inclusion of existing casinos in the new context. Also, through this amendment, the golden intersection between Lamda, the State and the investors was found. It is now possible for a group of investors to obtain a casino license, lease a land and then give it to third parties. In this way, he participates in the holding by giving only profit-sharing management.
Casino categories
In casino type licensing, casinos can have four-star hotels in their infrastructure. In addition, they have the possibility to accommodate three key, commercial, and restaurant, leisure and entertainment facilities. Permission in this case will be valid for 15 years.
Now for casino with a wide range of licenses, we are talking about colossal investments. There will be five star hotel facilities. At least one special tourist infrastructure facility should also be operational. This means the existence of a conference center, a golf course, a tourist harbor, thalassotherapy and many other facilities. In this case the investor will have 30 in front of 50 for years to pay off his investment. Along with the renewal and the new amendment, the timeframe can even reach XNUMX years.
The cash
The minimum paid-out casino for single-casino licensed casino amounts to 500.000 €. The amount after five years must amount to 5.000.000 €
For casino with a broad-based license requires a minimum payment of 1.000.000 €. This amount after the end of five years should have reached 10.000.000 €.
Also, for an investor or interested party to participate in the competition, he / she must pay to the EEPC. 10.000 fee.
The more general reasoning
It is important behind all developments not to simply print numbers and news. There must always be a critical eye. This is particularly important and constructive, whether you agree with what you read or not. The new casino bill reflects the government's general attitude. Gambling is a legitimate fun. But it hides many traps. From addiction to engaging and engaging with people who can harm you in many ways. Turnovers are huge. Sometimes they surpass every imagination. The game must be done safely and within responsible and legitimate contexts. This protects the player, but also brings revenue to the state. The casino at Elliniko can become a pole of attraction and tourism.
It's not just Greek
The possible transfer of the casino from Syros to Mykonos, as well as the construction of casinos in Santorini and Crete. They are measures that can further increase the influx of money and tourists on our islands. Finally, the descent of the Parnitha casino in the northern suburbs, as well as the creation of OPAP Plays, can provide even more opportunities for players with fair, safe and responsible play.
SOURCE evianews