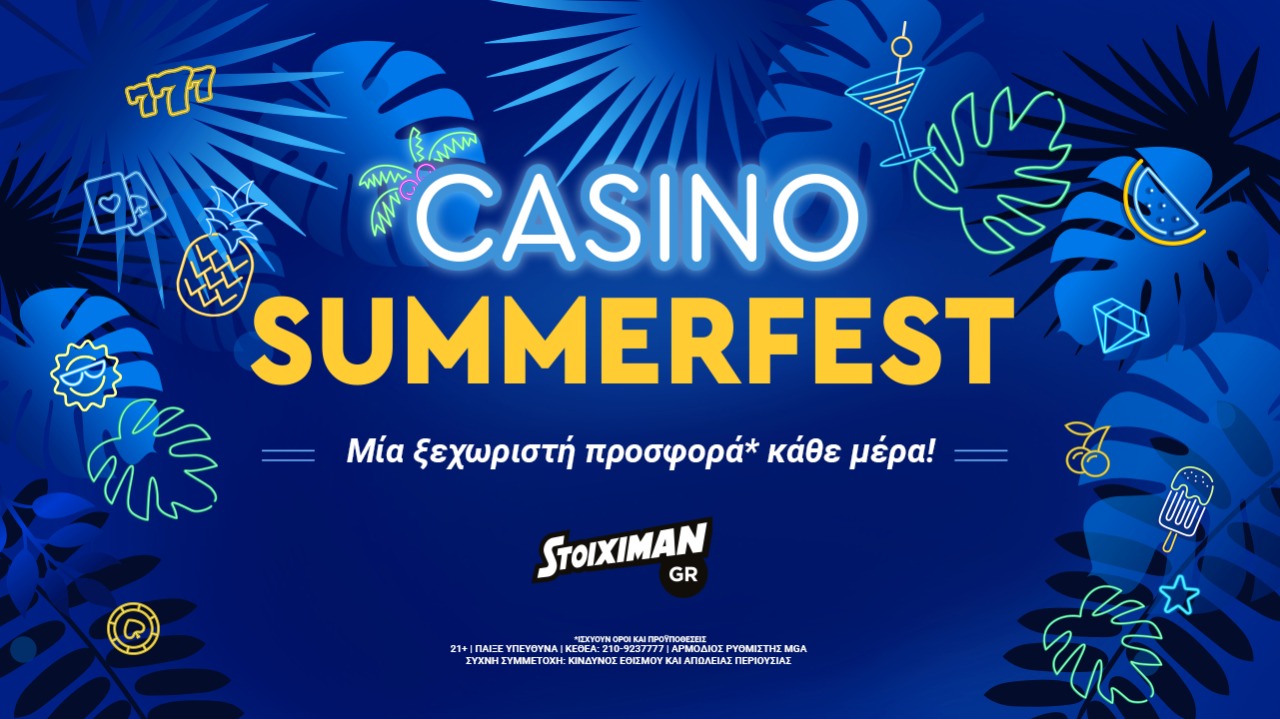 The week begins at
Stoiximan
with an offer * that is not lost! Casino SummerFest continues, focusing on the live roulette table of the Greek roulette on Monday (29/06). This table is located at
LIVE CASINO called "Stoiximan Roulette"
and will raise the temperature today with the offer * of its Casino SummerFest
Stoiximan
!
Monday of course means the beginning of Game of the Week
Stoiximan
! A mysterious murder must be investigated on the streets of San Cayetano by Detective Flint. The imposing and brand new "Cash Noire" in Vegas
Stoiximan
is on offer * until Thursday (02/07).
* Terms & Conditions apply.