Sports, Championship, Country: Football, Dutch Cup
Date and time: 30 / 01 / 2018 - 21: 45
Stadium: Grolsch Veste Stadium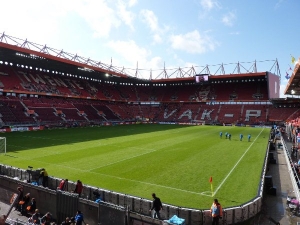 Race :
Twente - Kabour
Quarterfinals
The Cup in the Netherlands has reached its quarter-finals and the teams claiming their semi-finals are the two current opponents, Twente and Camboir, Alkmaar and Tsvele, Feyenord and Eindhoven and Villem-Ronda. The four who will pass, will go to the semifinals and so on.
To reach here, Twente ruled out FC Eindhoven with 3-0 and Ajax, which he did not qualify for 7: 6
Kubur had an easier task with smaller teams, denied Den Bow with 0-2 away and Gvv me skor 3-0.
If I judge from the exclusion on Ayiax, Twente seems to want too much continuity in the cup and a team like Kambour can pass it today. There is of course a difference in the two teams, which, as you can see, is an avant-garde for host Twente.
A victory for Twente, with 1,5 goals, raises us from very low 1,4, reaching 1,70 at stoiximan 1 & Over 1,5, along with most goals in the second half, make yourself 365, gives us 3.10 performance
pick, odds, book, stake: 1 & Over 1,5 Goals @ 1,70 Soiximan 3 / 10
2) 1 & Over 1,5 Goals @ Most Goals in Half Half @ 3,10 bet365 1 / 10
cashier
username: okonski
Match No: 15
Previous wine cellar:
Current cellar: